1 587
stores

5
brands

847M€
turnover in 2022

57
countries

5 656
employees in the world
Seduce

 

the world, with

 

care

 

and

 

disctinctiveness

.
This purpose is our promise and our vision for the world of tomorrow.
It is also our compass, the one that allows us to provide our teams with a common work framework in which they can give free rein to their singularity in order to better serve the singularity of our customers and the originality of our brands.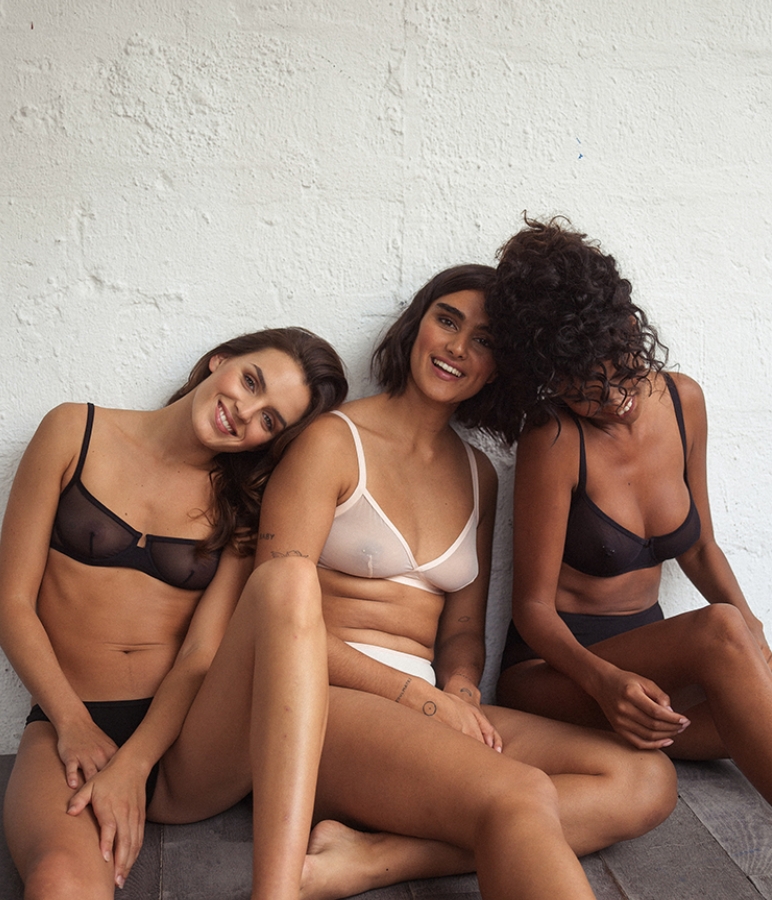 Seduce the world
Our bold ambition…
Seduction is the energy of free spirits.
To seduce is to cultivate that joy of living that makes everything possible.
To seduce is to enter into a relationship with the other person.
To seduce is to connect to oneself, to one's intimacy, without complex, to reveal one's power.
Seduction is the spirit of conquest to make the Etam Group shine throughout the world.
Seduction is also our uniqueness as a Group that creates emotions.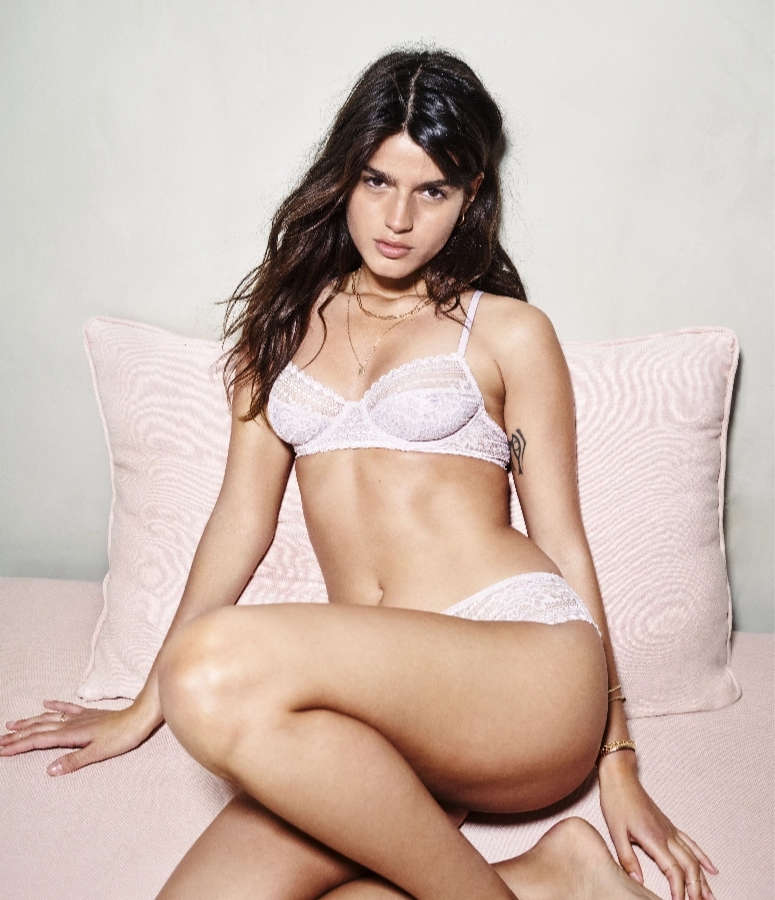 With care
Our way of doing things for a positive impact on our ecosystem...
Since our creation, we are not in half measures. We don't like to compose because we are whole, committed, creators of emotions and determined to take care of what surrounds us.
Today, more than ever, we must act for a respectful fashion.
This is our pact for women, men and the planet.
It is our duty as entrepreneurs to create new ways of doing things.
This is our driving force, as defined in our "We Care" program.
Resolutely focused on action, we innovate to create beautiful, accessible and responsible products.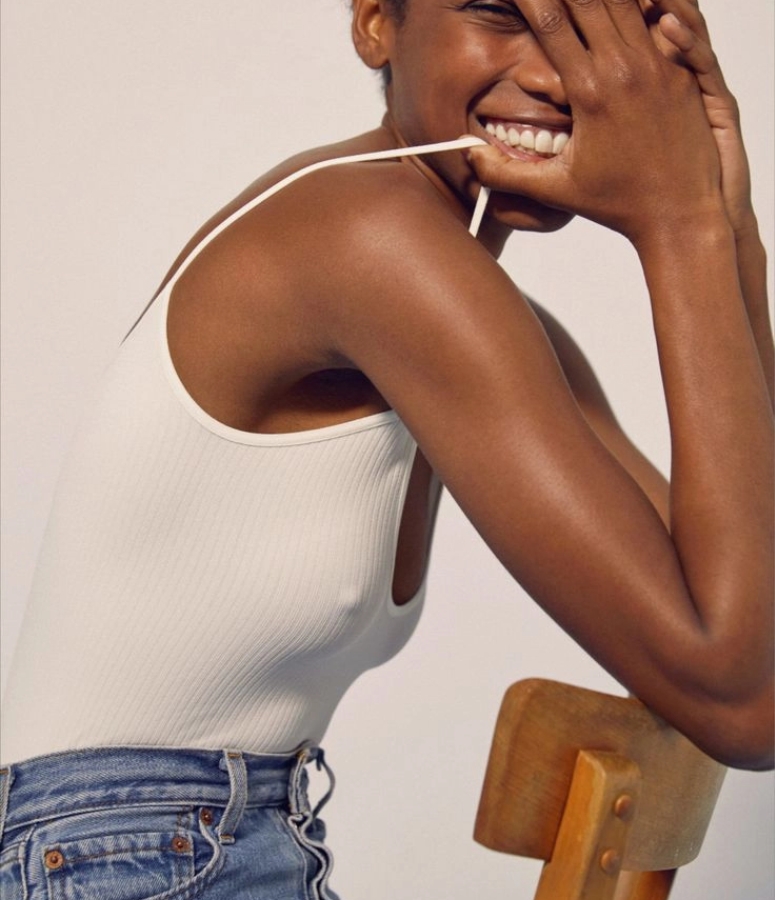 Whilst cultivating singularities
Our commitment at the heart of our business...
After the era of universalization, we are entering the era of singularity.
In the era of "daring to be oneself".
Singularity is the way for everyone to express their difference, to make it a strength to stand out from the crowd. Singularity is diversity and inclusion.
And our role, as an everyday brand, is to make that connection with what makes us unique as individuals.
Cultivating uniqueness is about celebrating what makes us who we are, what makes us who we are and what makes us rich.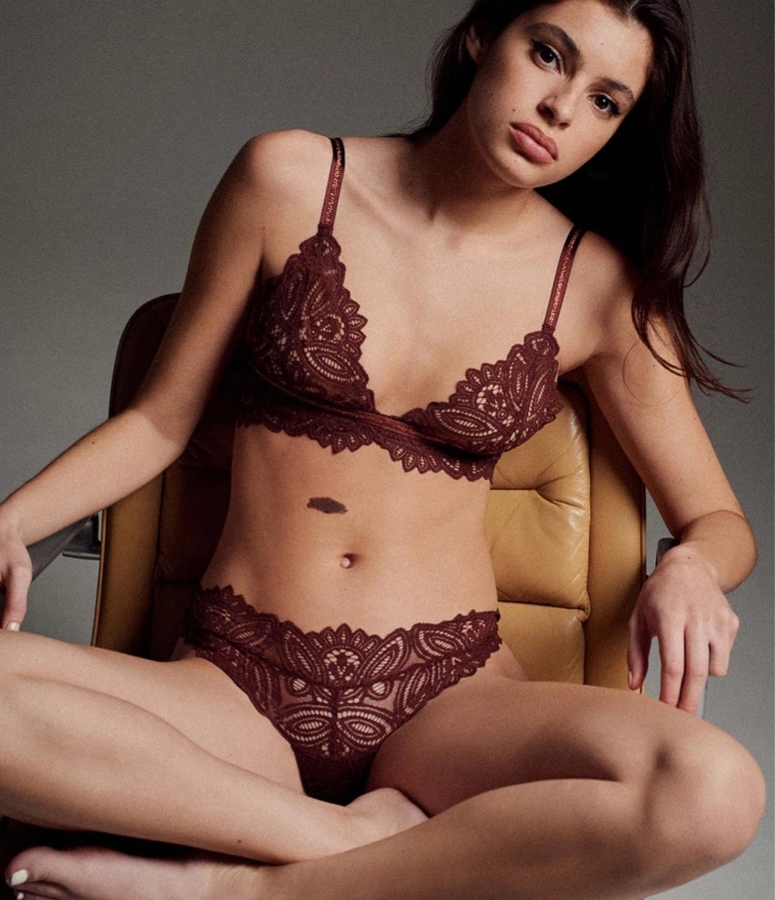 Aiming for excellence
Achieving our goals through our obsession with detail.
Details make perfection. Perfection is not a detail, it is essential and can only be achieved with rigor and ambition to satisfy our customers.

Knowing how to listen to them, how to anticipate their needs in order to always offer them the best: on each product, on each service, in each store.
Setting the bar higher and higher. Every day, everywhere and at every moment, the group mobilizes with high standards.

A requirement that guides our employees every day, in their objectives and in the way they achieve them.
A requirement that allows them to surpass themselves in order to reach ambitious objectives and never rest on their laurels.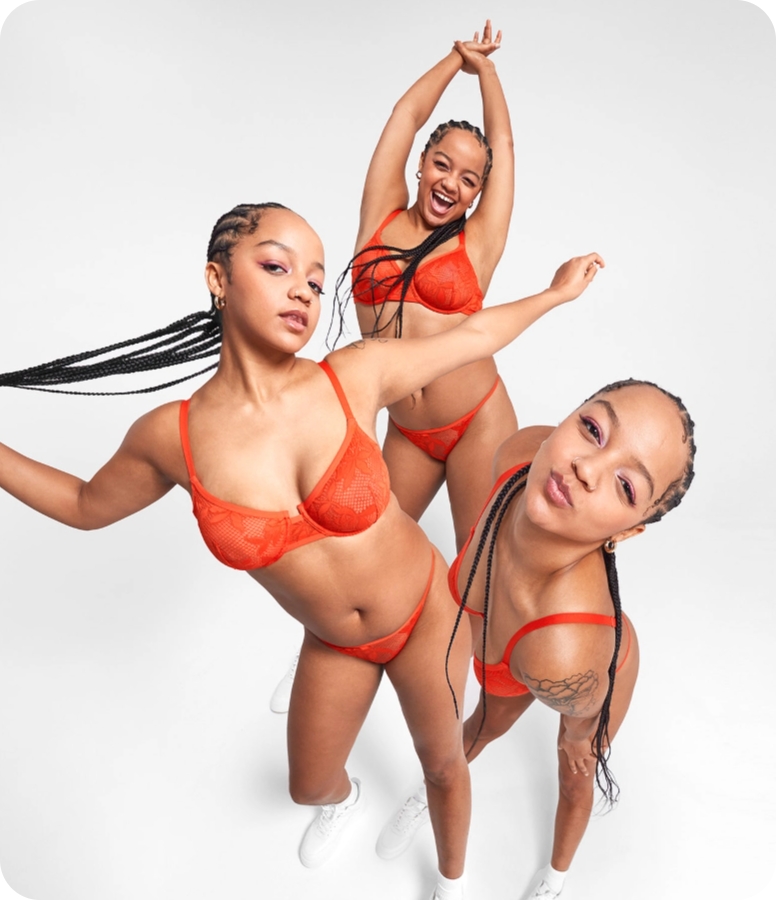 Caring inspires confidence
Develop each talent to make women and men progress within the company.
Kindness is key within the Etam group, whether with our customers, our employees or our suppliers.

We build strong bonds of complicity with our customers.
We listen to them and guide them in their choices while respecting their personality.
Our benevolence means offering them a wide choice that resembles them with the quality and expertise they deserve.

Our employees also live this kindness on a daily basis.
Respectful of each other, rich in their differences and happy to work together in our stores. We are committed to helping each of our employees grow through trust, recognition and appreciation.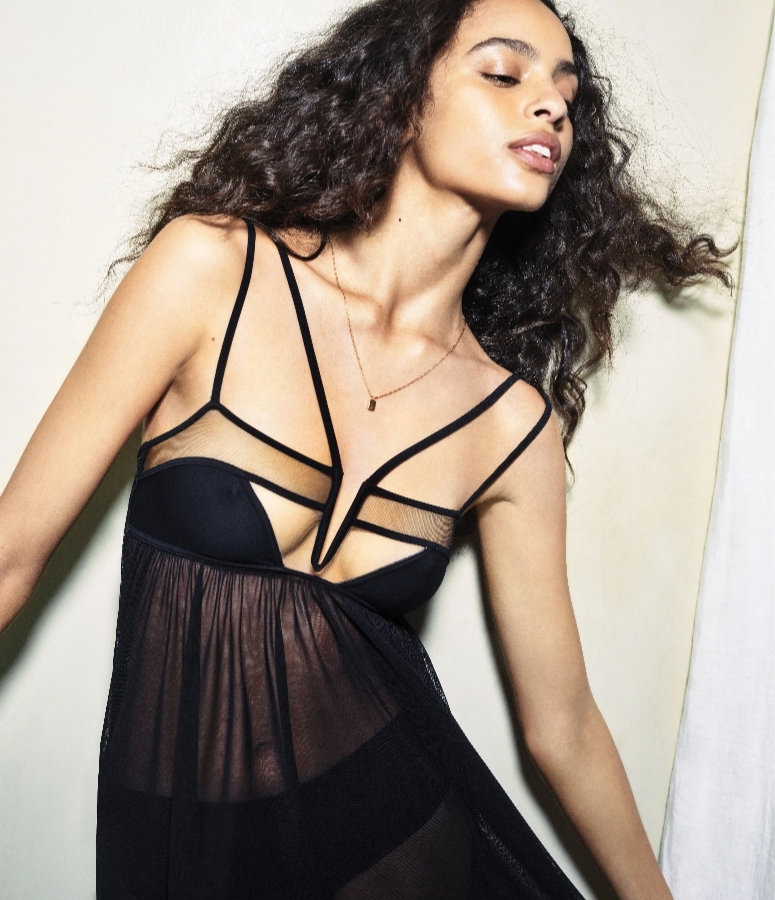 Elegance creates desire
In our products, services and settings, we offer our customers the experience of elegance.
The elegance that we advocate for manifests itself through sophisticated collections, refined ambassadors and showcase stores.
Elegance is the detail, it is the art and the way to do things well.
Our employees take care of their words and gestures. With poise, with charisma too. When they listen and when they advise, always with tact and accuracy. Attentive to both form and substance, and concerned to remain exemplary.

Elegance also means knowing how to value and thank. This is why elegance is so important in the day-to-day management of our head office teams and in our stores.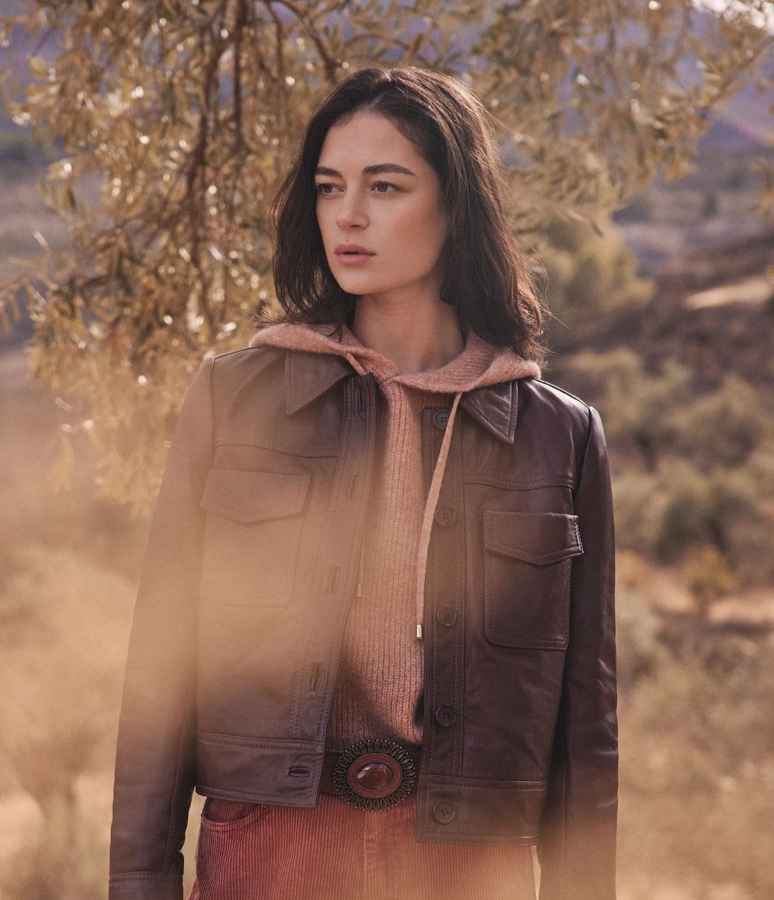 Boldness reveals talent
To promote innovation by valuing initiative.
For us, audacity is to try, to get out of the box, to have guts and not to put limits on ourselves. But above all, audacity is daring to do what has never been done before to create a surprise.
To surprise our clients, to offer them dreams, to make them always more beautiful, funnier and more brilliant. To always be one step ahead of the competition. Every day, we serve our customers with audacity, daring to innovate to better satisfy them.
A boldness that drives all our employees every day, in their ideas and in their actions. Employees who are sometimes atypical and innovative. On the lookout for what's going on around them, to better reinvent themselves, push back the obstacles and make the impossible possible.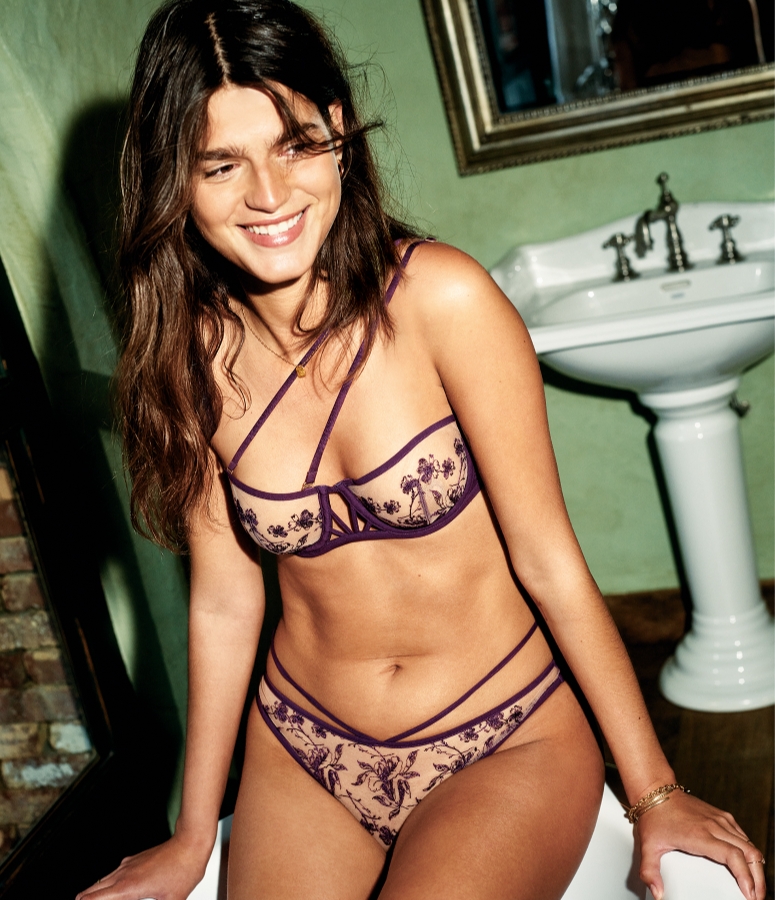 The heart of our identity: fashion & lingerie!
It drives us and connects us to our customers: fashion, and especially lingerie, is the heart of our business!
With five brands with strong and distinct identities, the group offers collections that are close to its customers.

Etam has established itself as the French leader in lingerie; Undiz as the cool lingerie brand and ambassador of generation Z; Maison 123 as the brand of casual elegance for women since 1983; Ysé as the DNVB that offers collections without artifice; and Livy as the high-end brand with bold lines.

Our expertise and historical know-how, supported by a state-of-the-art Tech Center and a style team that never stops renewing itself, make this fashion shine.

The customer at the heart of our business
Design, manufacturing, distribution: at each key stage of our business, customer satisfaction is an absolute priority for us.
Listening to our customers' desires, surprising them by anticipating their expectations, and accompanying them at every stage of their purchasing experience: these considerations are at the heart of our concerns and form the basis of our strategy.
We have thus developed a real capacity for innovation, notably with the analysis of sales data in real time, the implementation of short production circuits, state-of-the-art logistics and a regular and consistent restocking system.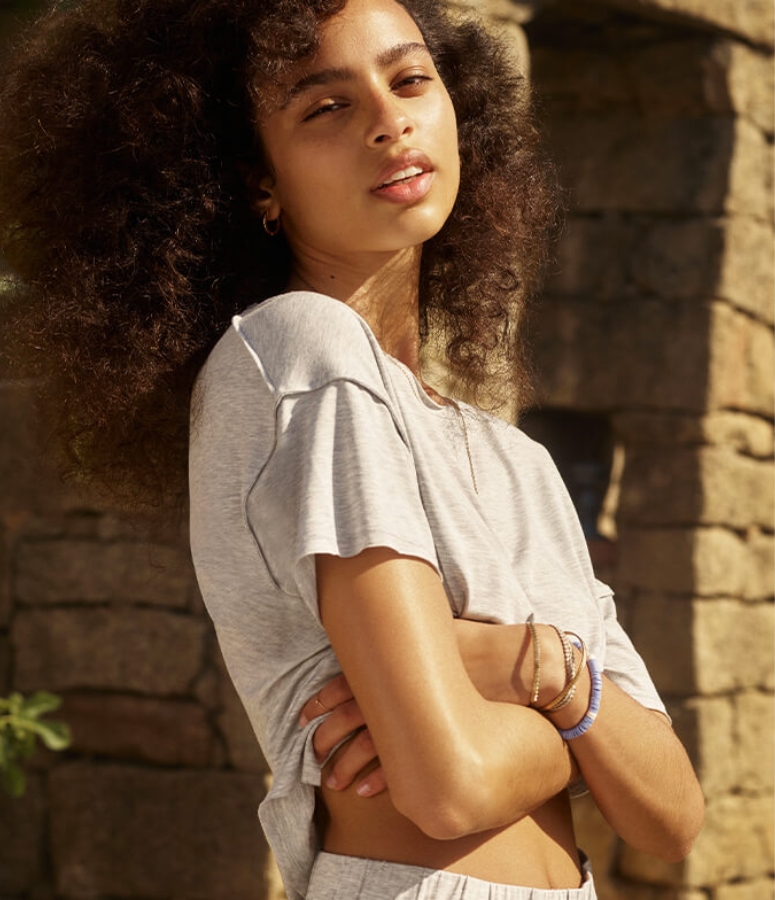 Our control over our supply chain
When sales amount to 60 million pieces per year, in more than 1,580 stores and 57 countries, controlling the quality of our products and flows is a real challenge.
The restocking of each point of sale is automatic and daily, so that the customer always has the item she wants in the right place at the right time.
In the fashion sector, which is always on the move and undergoing an omnichannel transformation, the control of flows by our Supply Chain teams is a real expertise (inventory management and optimization, reception and packaging of products, quality controls). They are the essential link between our customers, our retail network and our e-commerce.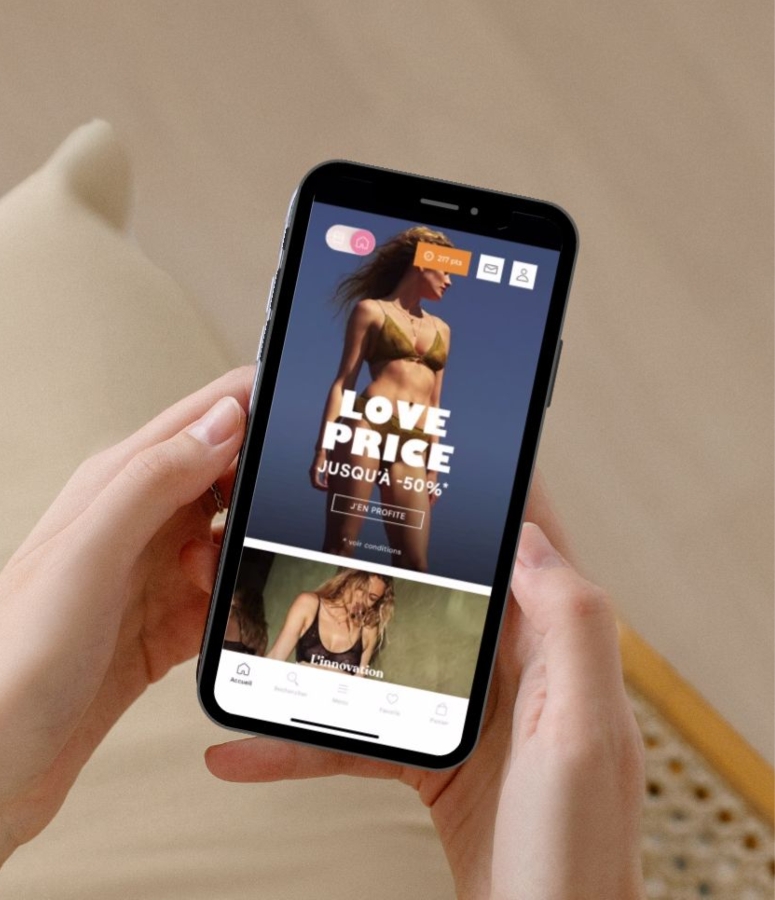 Rethinking the role of retail
Coming to an Etam store should always be a special event.
Some addresses are designed as flagship stores, true showcases for our brands, dedicated concept stores. These ultra-desirable spaces, modelled on the codes of luxury, offer a unique shopping experience: specific merchandising, exclusive shopping selection and VIP events.

These emblematic locations are also available through more human-sized brands, to make the shopping experience accessible everywhere, all the time.
This network is further strengthened by our "digital proximity" concept, which is deployed through Click & Collect (online shopping and in-store collection) and Same Day Delivery (SDD) services.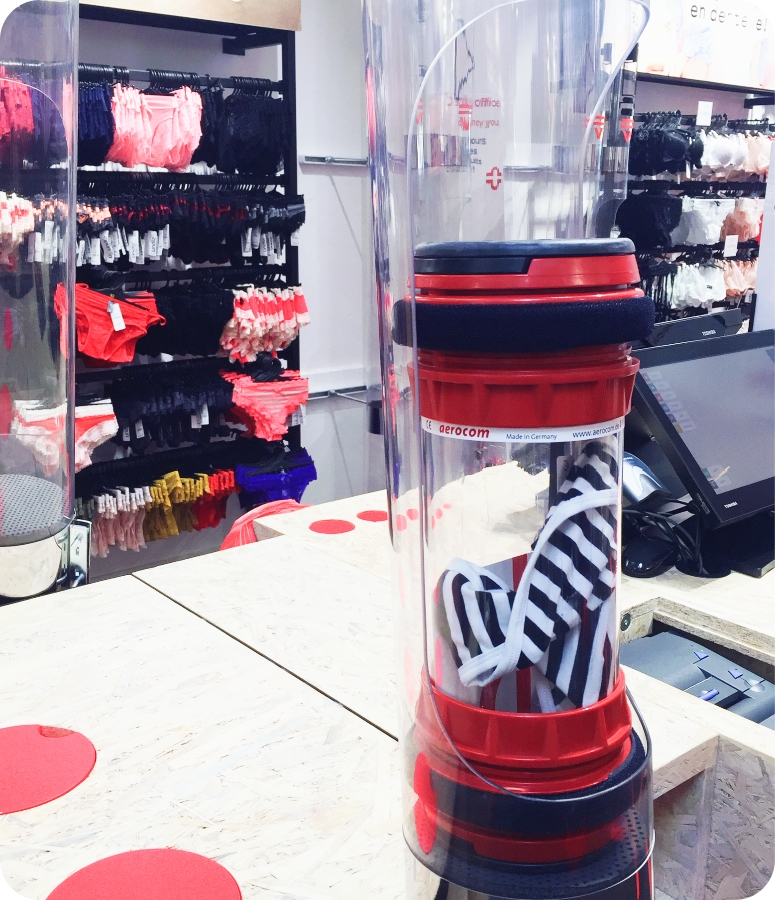 Optimized infrastructures
More connectivity and immediacy: these are the legitimate expectations of our customers.

To achieve this, the Group has implemented a strategy to optimize its infrastructure.

Thanks to the systematic installation of fiber optics, considerably improving the wifi network, the teams in store work directly on digital media (tablets and smartphones) to be able to provide our customers with fast and reliable answers. Finally, thanks to RFID (radio frequency allowing to know the state of stocks in real time), and the Order Management System (global vision of the stock, whatever the place), the notion of physical stock in store takes new dimensions: it becomes possible to order here a part available elsewhere.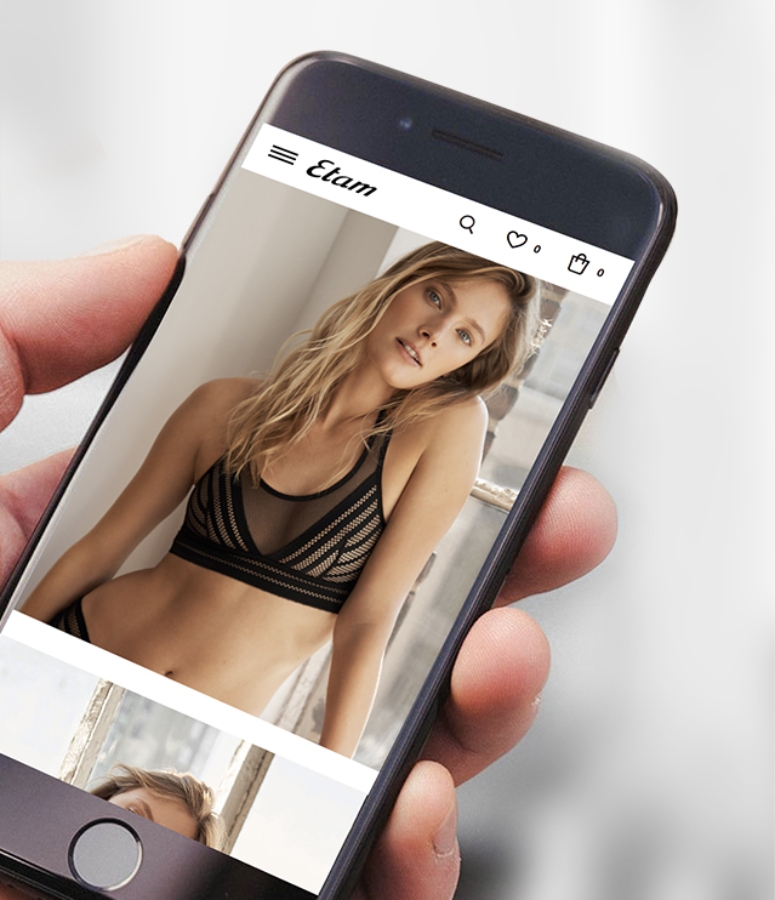 A new shopping experience
Today, the customer journey is multiple, always original and specific to each individual. From cutting-edge technologies to in-store advice, everything contributes to creating the best conditions for a customized shopping experience.
This starts with the use of artificial intelligence. The tools?
Futurescore, to predict and validate the appetence of products in order to offer them at the right time and in the right quantity, and Mindout, which, by analyzing our customers' buying behavior, makes it possible to understand them and therefore to offer them an adapted basket.
Connected booths enhance the in-store shopping experience, while the Etam Connect program and the Try@home concept (which allows customers to take a shopping selection home with them, so they can try on items with complete peace of mind and only pay for the final selection) complete the package.
All the ingredients have been brought together for a unique and innovative shopping experience.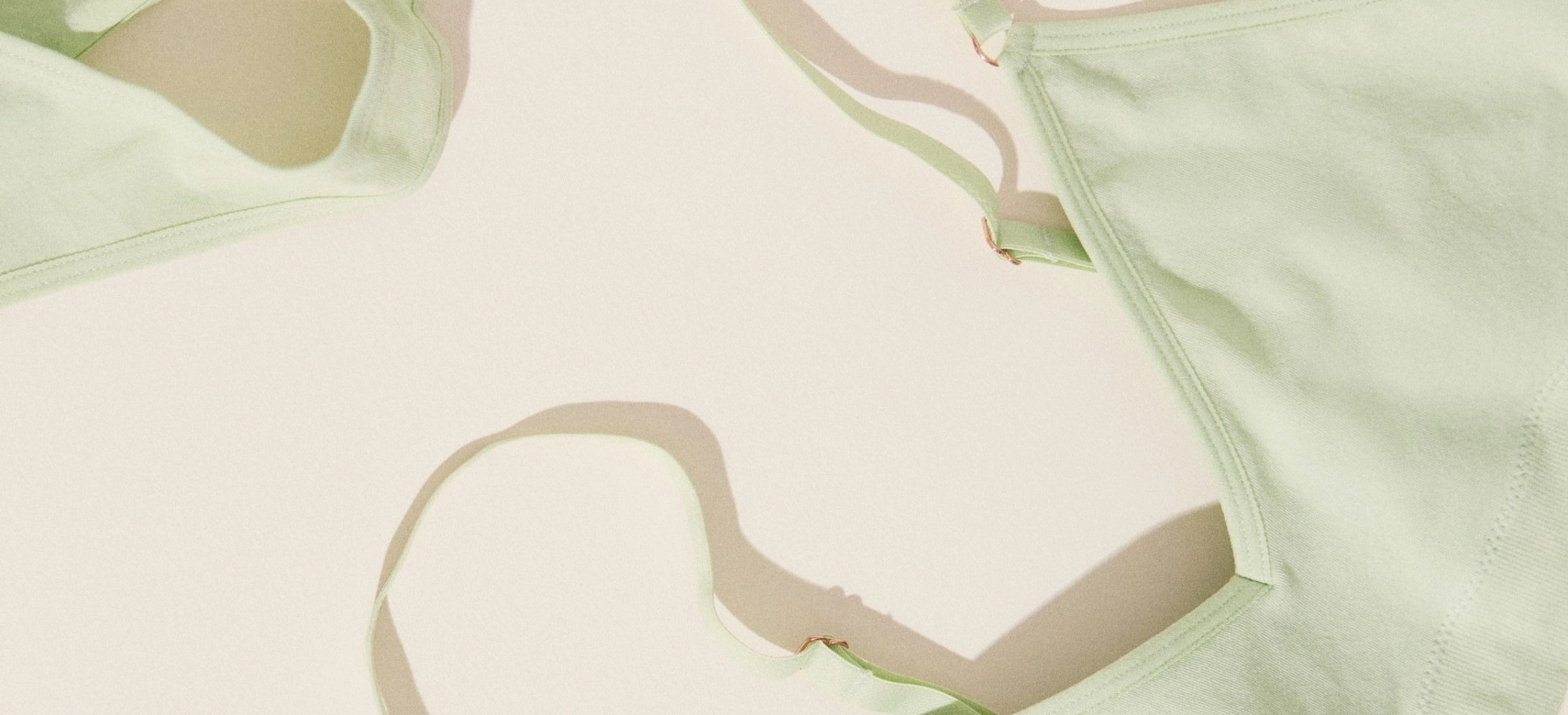 WeDareLab
Together for the lingerie
of tomorrow
Our tailor-made acceleration program dedicated to young lingerie and swimwear brands
Discover wedarelab.com