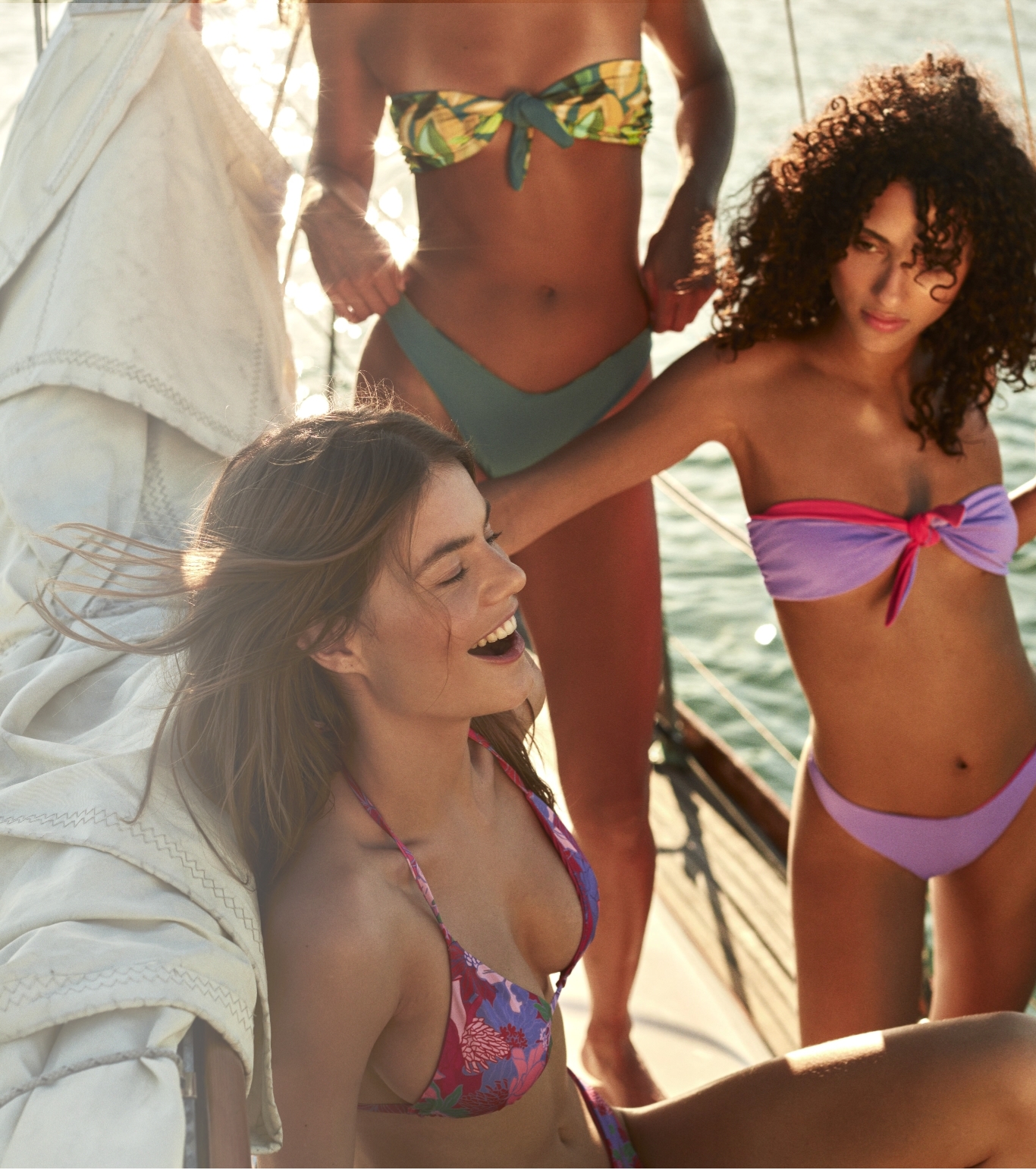 We Are Groupe Etam
Since 1916, the Etam Group has been innovating to support the emancipation of women, the right to well-being and the liberation of the body.
With more than a century of expertise and know-how in tailoring, our history is above all that of passionate men and women. For 100 years, we have cultivated the singularities of our employees, with respect, to seduce the world.
Their originality allows us to make a difference. Their spirit of innovation and creativity has opened up the field of possibilities. Their audacity, commitment and energy have allowed us to stand out.
So, you too, dare to join us in writing our next 100 years. Because together, we believe we can make a difference.
Let's dare together, We Are Groupe Etam.
VOIR NOS OFFRES
Why join us?
Our ambition is to help our employees grow, to allow them to commit themselves in order to reveal themselves but also to take care of others. Welcome to the Etam Club Group!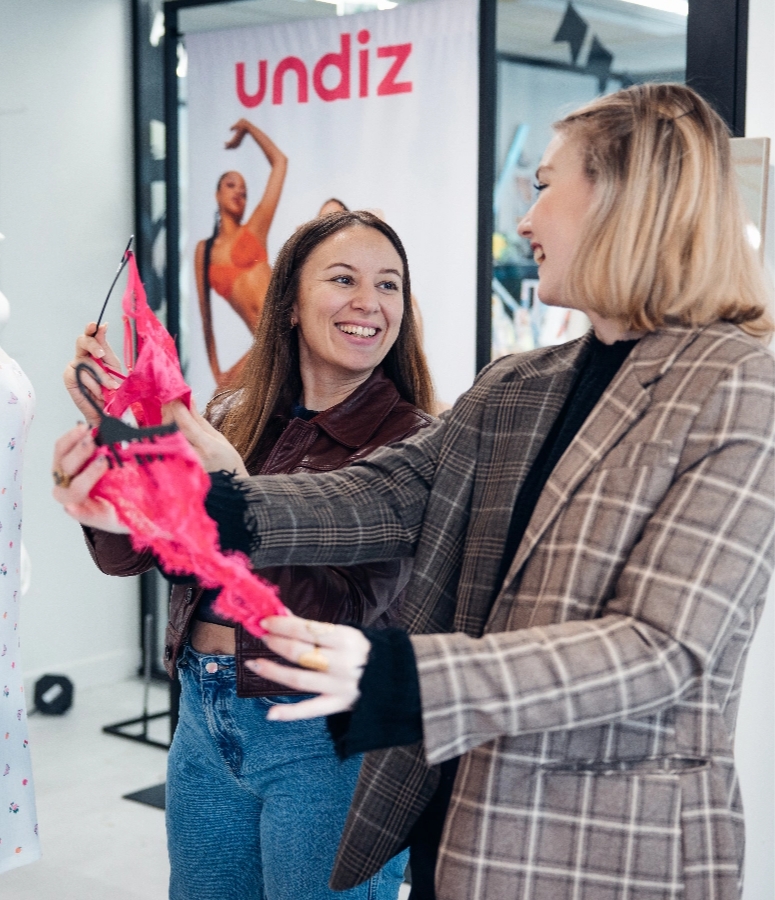 As a member of the Etam Groupe Club, I am part of a caring group. Kindness is key within the Etam Group, whether with our customers, our employees or our partners.
Just like the complicity we build with our customers, we are committed to offering our employees a space of trust that encourages creation and innovation.
In practice?
A tailor-made onboarding program
Motivating challenges throughout the year
Conviviality events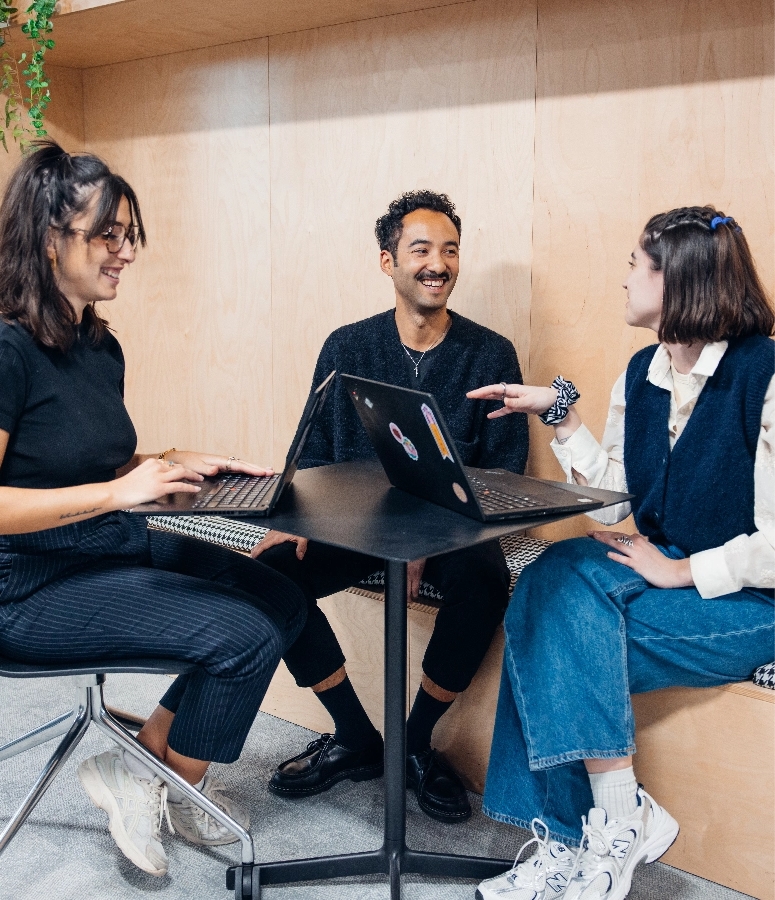 Being part of the Etam Group means being part of an exclusive club: that of fashion and lingerie enthusiasts.
But joining the Etam Group also means taking advantage of benefits and an advantageous work environment, to enable you to give the best of yourself.
In practice?
Numerous discounts on our products
A competitive benefits portfolio
A work environment adapted to the changing world of work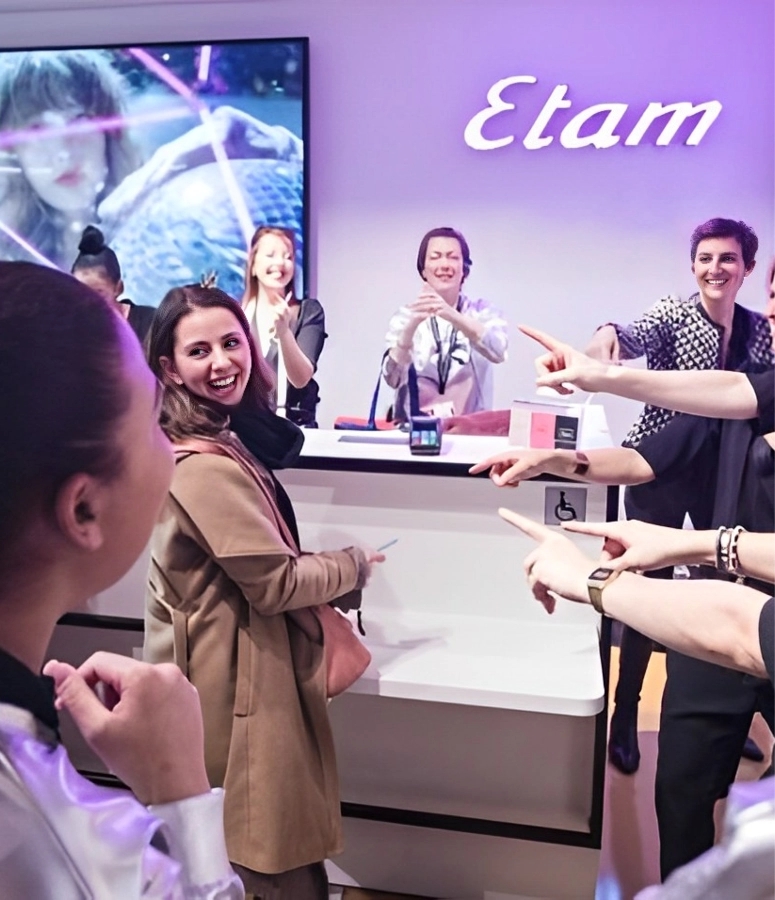 As a member, I can reveal myself.
At the Etam Group, we want each of our employees to grow through trust, recognition and appreciation.
In order to lay a solid foundation for constant evolution and to allow our employees to flourish, we offer them various tools for progression and support.
In practice?
An active training policy
Engaging development programs
Encouraging professional development
As a member, I can make a commitment to my community, to others, to the world.
Because through a sustainable commitment and our social responsibility, we strive every day to cultivate the difference of our employees.
In practice?
A policy of inclusiveness at the heart of our strategy
Solidarity actions throughout the year
A CSR program that engages all our employees
Talent in all its forms!
Through a sustainable commitment and our social responsibility, we strive every day to cultivate the difference of our employees.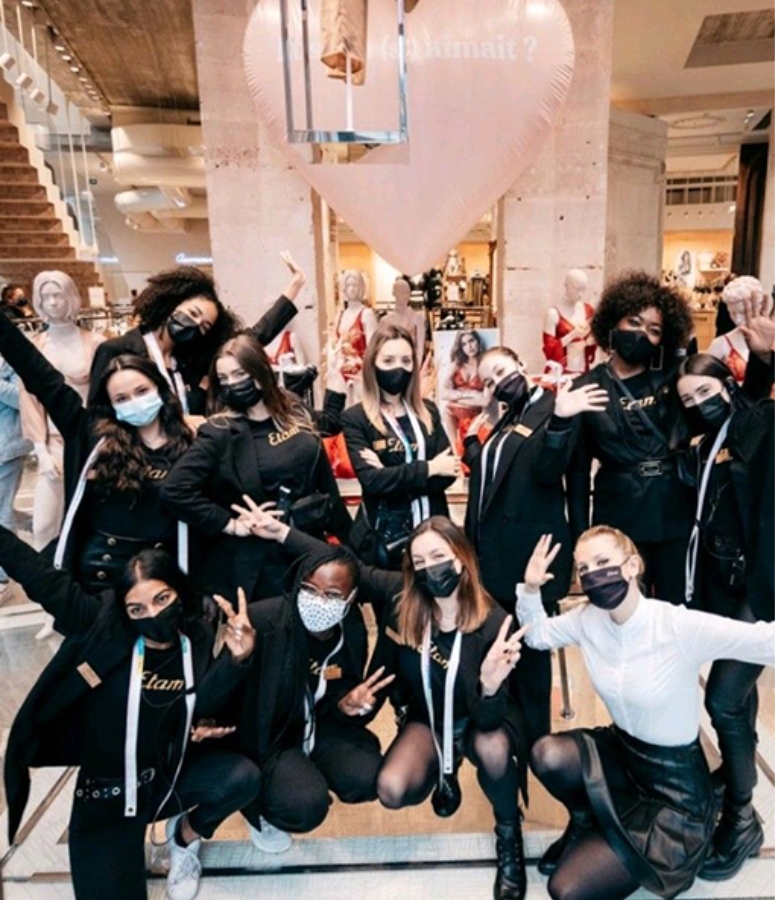 We are working on the mix of our workforce, to welcome different but complementary profiles, and thus ensure the balance and harmony of the Group. We are committed to valuing personalities, in order to meet the demands of our business and bold ambition.
This is why we apply the principle of non-discrimination and are committed to total objectivity in the recruitment process, to maintaining equal pay and to preserving fairness in the support provided to employees.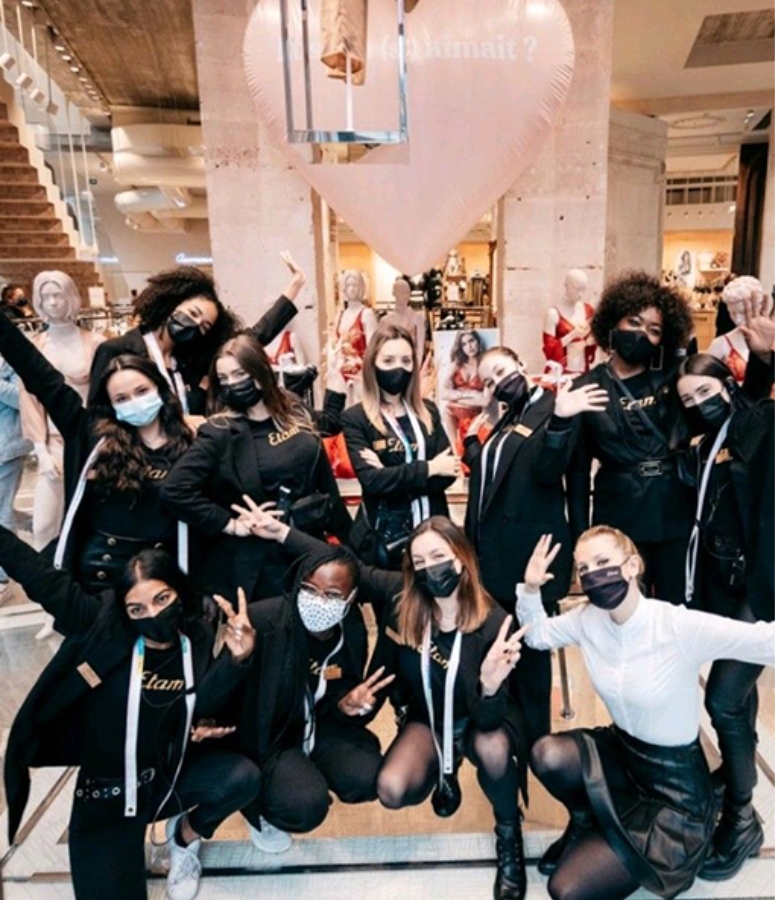 Disability is neither an obstacle nor a taboo. It is a difference that we respect in our daily lives, a difference that makes up the richness of our diversity.
We are committed to taking it into account to support each of our employees in their development. To this end, a disability mission has been created to move the lines and put the Group into action to promote understanding of disability by all.
Our jobs
They are numerous, touching all the fields and are more essential than the others.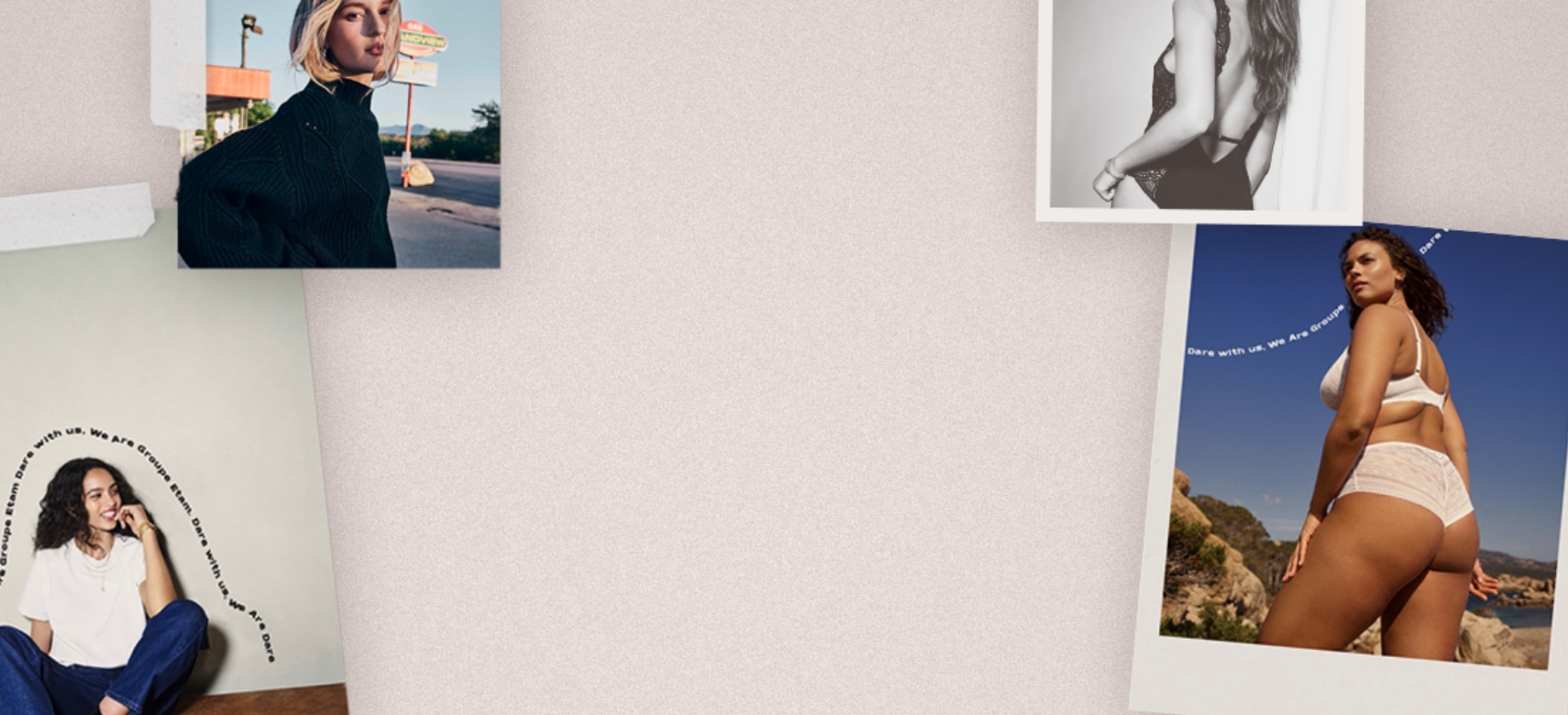 Dare to apply!
Discover all our job openings within the Etam Group and the Etam, Undiz & Maison 123 brands
SEE OUR JOB OFFERS