Ysé
The #1 digital brand in the mid to high-end market, it is distributed by Le Bon Marché Rive Gauche since 2013, then by Galeries Lafayette.
Since 2015, Ysé has extended its line initially dedicated to A and B cups to C, D and E cups with its #lecorpsacoeur campaign celebrating all women.
She opened her first boutique in Paris the same year, and developed B-to-B partnerships with Sézane and Monoprix.
Since then, the brand has continued to grow: it successfully expanded into swimwear, and now has 3 French boutiques, including 2 in Paris and one in Lyon.
Visit yse-paris.com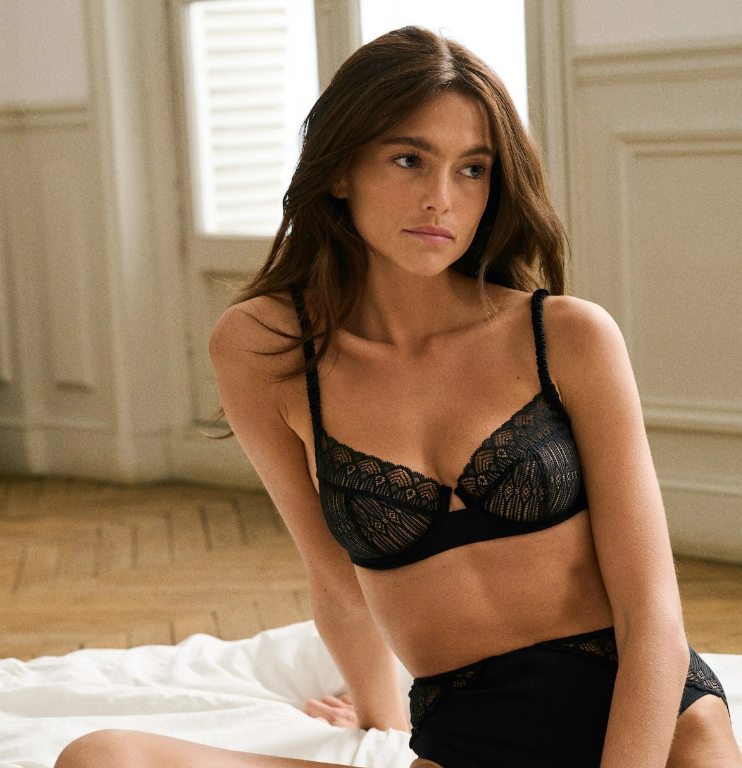 A brand for women,
by women.
Since 2012, Ysé has been designing collections that don't cheat, without artifice. Lines as beautiful as they are true to who you are, without padding.
Designed by women, for all women up to a D cup, Ysé invites you to look at yourself with tenderness, to consider your body as a force that makes your beauty and your freedom.
Around Clara, the team of ten women has the body at heart and excellence as an ambition. All of them are driven by the same dream: to constantly progress in order to better surprise and sublimate you.