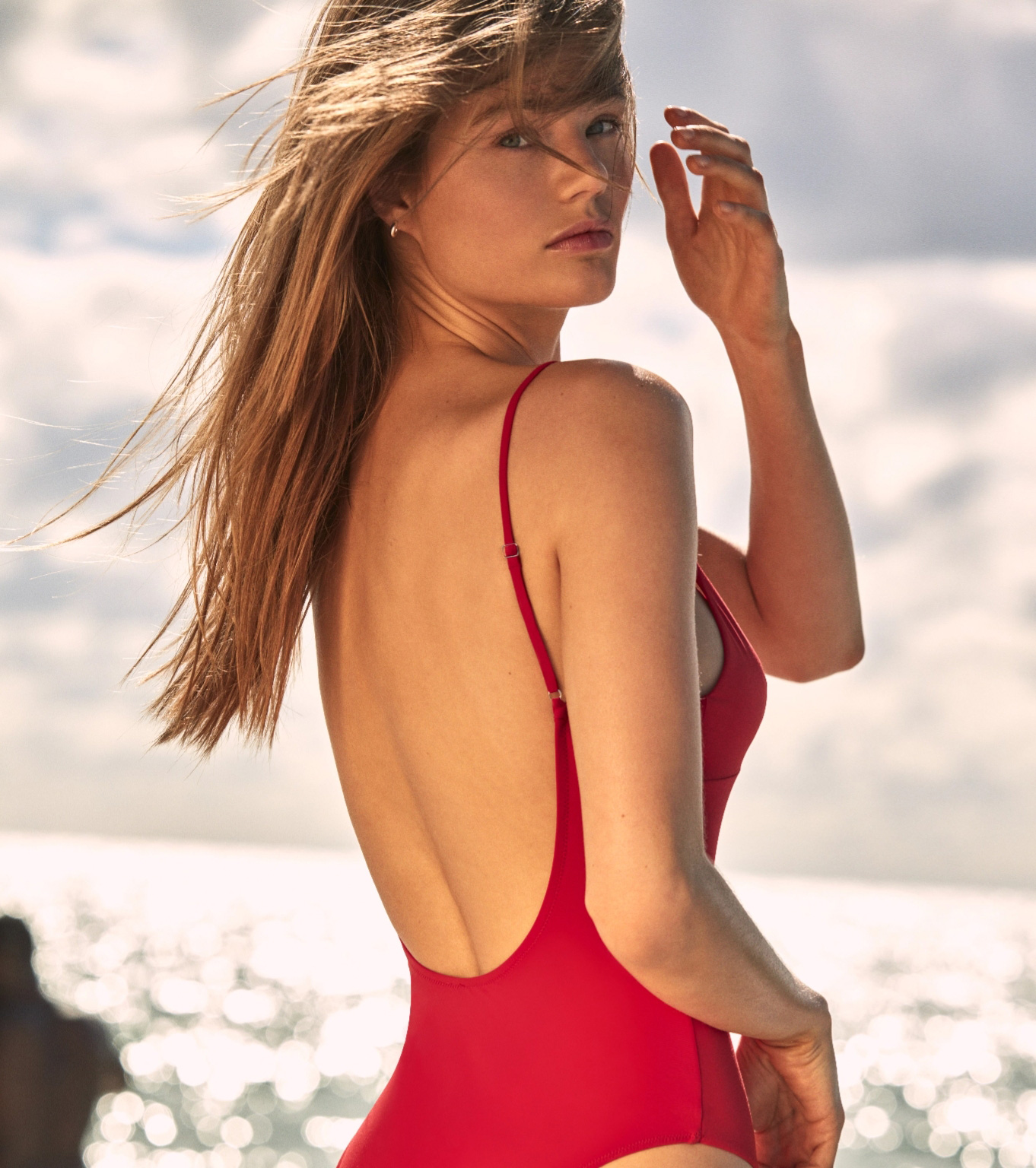 5.
Circular economy
67 tons of clothing recycled via our second life programs since 2018
The Etam Group has developed numerous second life programs to improve the circularity of our products and better manage their end-of-life.
"Petit geste, joli soutien"
Since 2021, Etam's "Petit Geste Joli Soutien" program allows customers to drop off second-hand bras in 519 European stores. After being washed and sorted by an ESAT, the bras in good condition are then given to women in precarious situations. 75,000 bras have been collected since 2021.
In the summer of 2022, the Etam brand will launch the first second-hand bra corner in one of its stores. All profits from this corner will be donated to associations helping isolated women in precarious situations.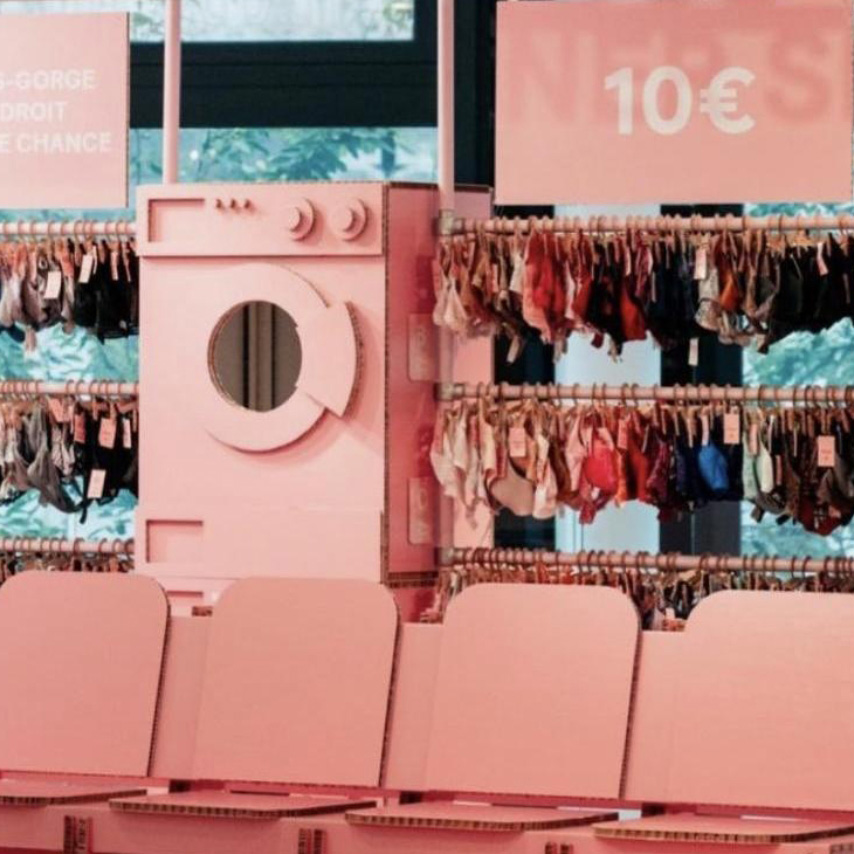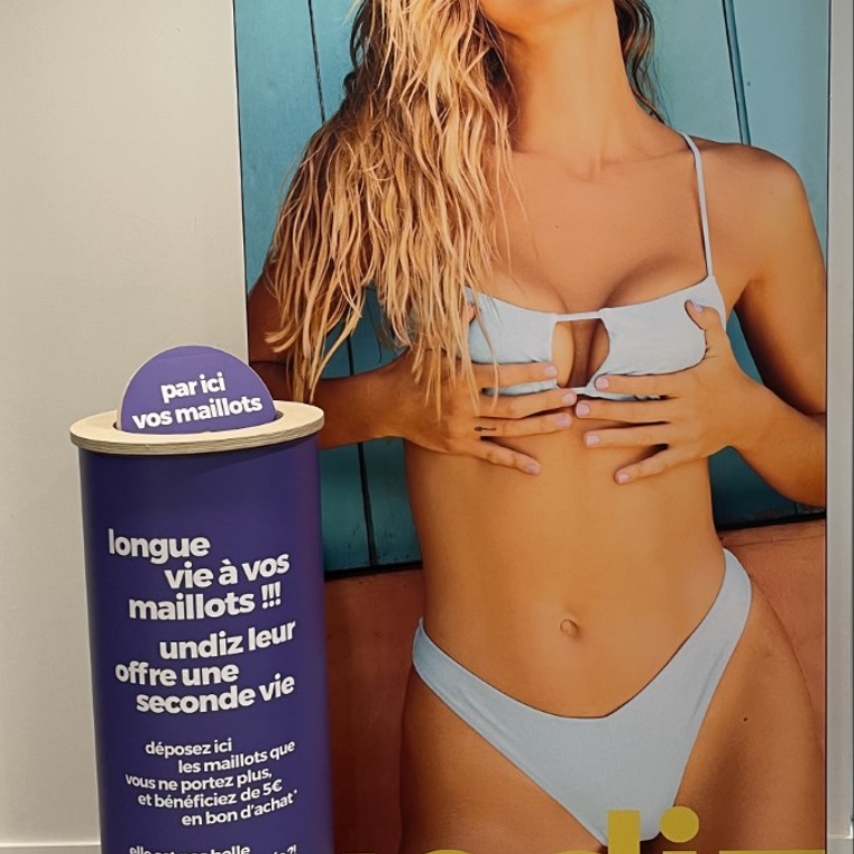 In June 2022, undiz is launching collection points dedicated to used swimwear in 52 of its stores in France. The objective is to offer a better end of life to these products.
The recycling of clothing
Since the end of 2018, the brand Maison 123 collection animated by a digital tool to encourage used clothing in 171 stores in customers to better manage the end of life of their France and 30 in Germany, Belgium, clothing. This is 23 tons of clothing Luxembourg and Switzerland.
This operation is collected thanks to the House store network animated by a digital tool in order to encourage the 123 customers to better manage the end of life of their clothes. This is 23 tons of clothes collected thanks to the network of stores Maison 123.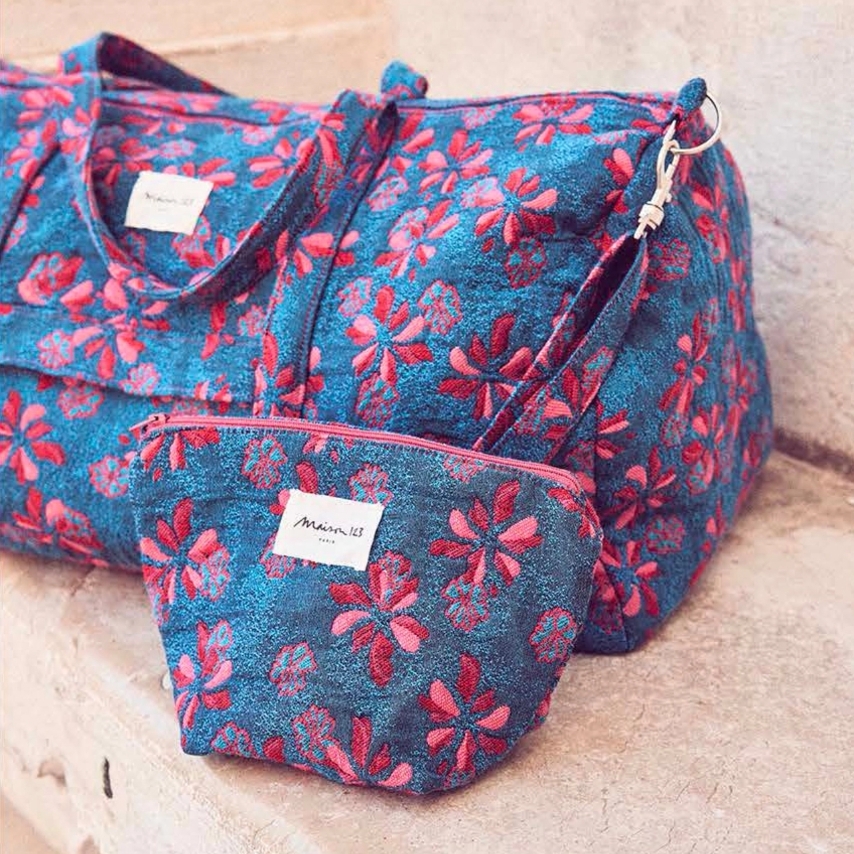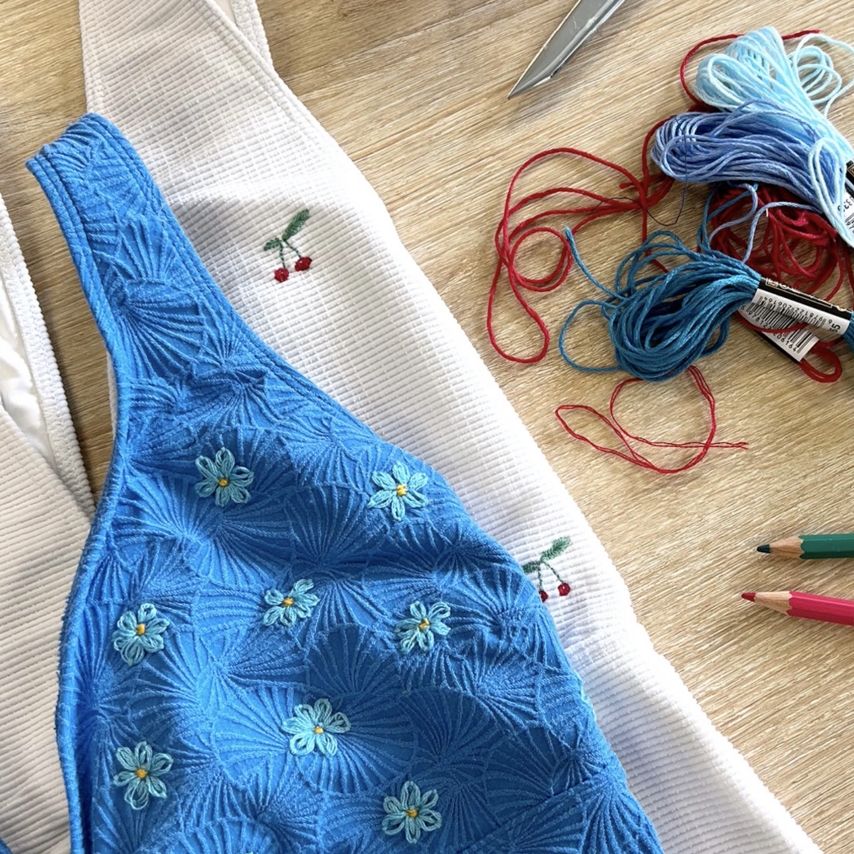 The upcycling of swimwear
In 2022, Ysé speaks out on second life and launches a second-hand swimwear depot. The collected Ysé swimsuits are sublimated by embroiderers from a professional reintegration workshop and become unique pieces, real jewels.
Discover the other pillars: