6.
Plastic & waste
Commitment to zero single-use plastic B2C by 2025, B2B by 2030
Since 2020,
500 tons of single-use plastic eliminated
Phasing out single-use plastics
We are committed to reducing the impact of all our packaging by reducing its use and eliminating all single-use plastic components.
Many single-use plastics have already been eliminated: our shopping bags, e-commerce pouches and several product packagings are made of certified recycled kraft paper.
The Etam and Undiz underwear sets are also getting a facelift, with certified recycled cardboard packaging.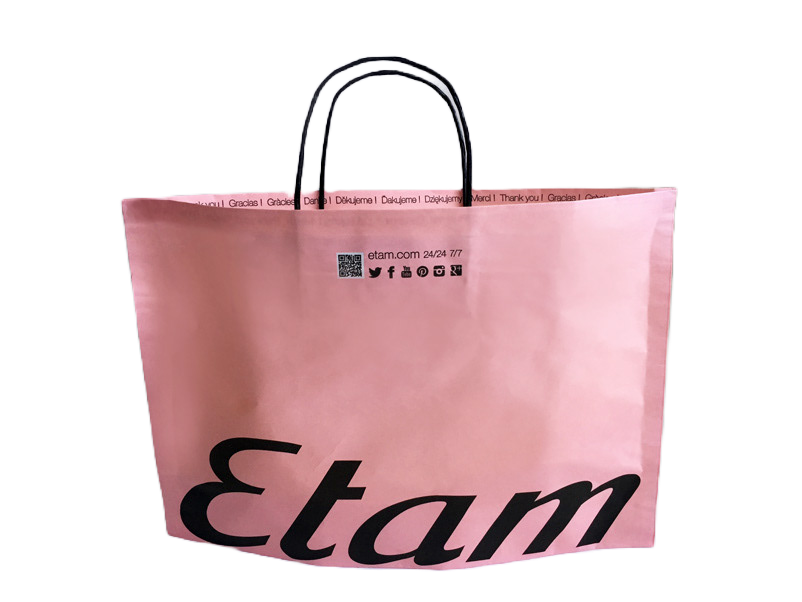 The Canopy Association
We are committed to the Canopy Association to eliminate all sourcing of textile and paper fibers from old growth, primary and endangered forests.
Discover our commitment
Target 2025,
100% eco-designed packaging
Discover the other pillars: